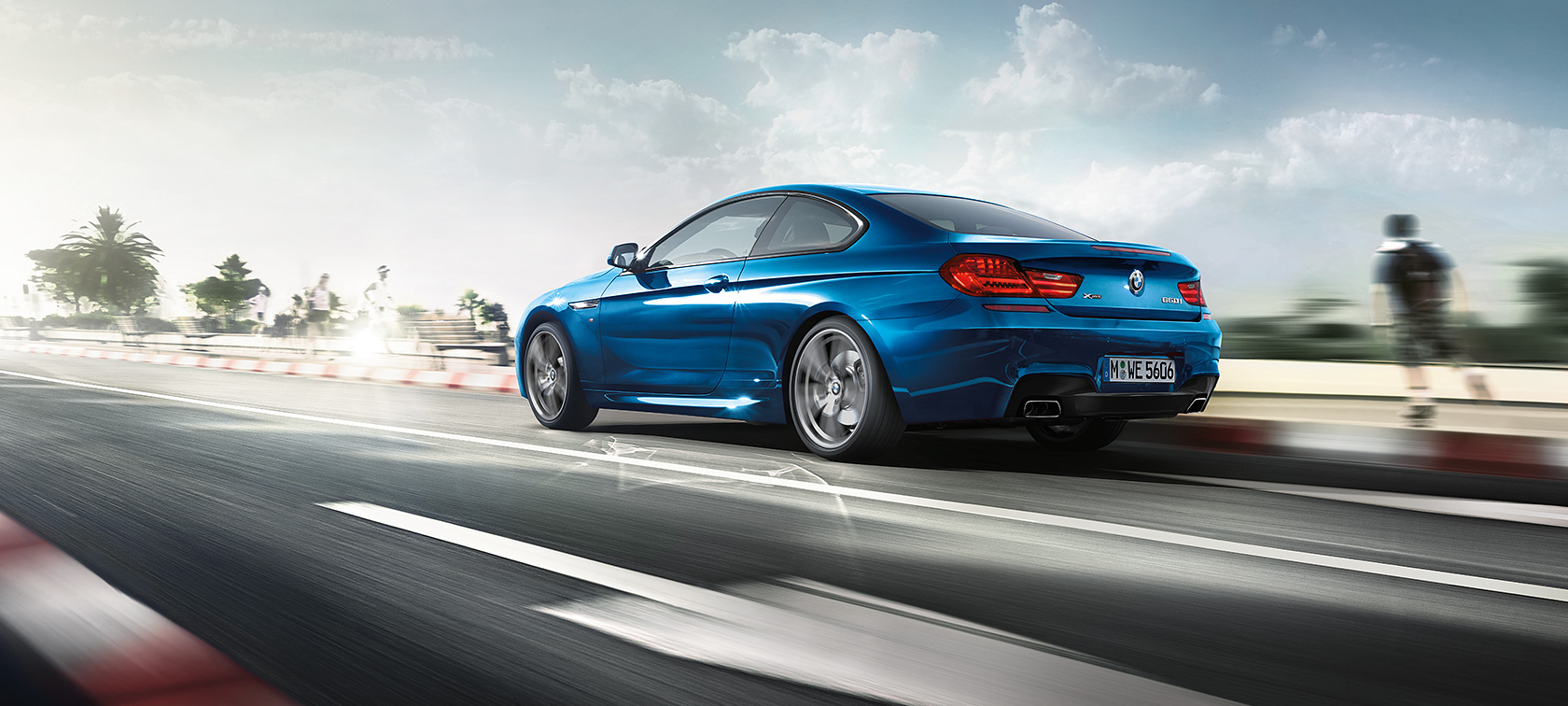 HEAD OR HEART. HOW ABOUT "AND"?
HEAD OR HEART. HOW ABOUT "AND"?
Driving Dynamics & Efficiency of the BMW 6 Series Coupé.
When the dynamic sound of the sports exhaust system reaches your eardrums, it's clear what you're dealing with: High-torque engines and ingenious chassis and transmission technologies combine in the BMW 6 Series Coupé to create the perfect sporting driving experience. Launch Control enables maximum acceleration and a maximum pulse rate simultaneously. And in everyday use, you can rest assured that, thanks to sophisticated BMW EfficientDynamics technologies, no driving manoeuvre consumes any more fuel than is absolutely necessary.

*Disclaimer :

Service and equipment availability may vary in Indonesia, please contact your BMW authorized dealership for more information and detail.