DELEGATE TO RELIABLE HELPERS.
BMW ConnectedDrive driver assistance systems in the BMW M6 Gran Coupé.
Numerous innovative technologies support you during travel in a range of different ways, guaranteeing top-class comfort and safety. This means you can focus on what really matters − carefree driving pleasure.
Read more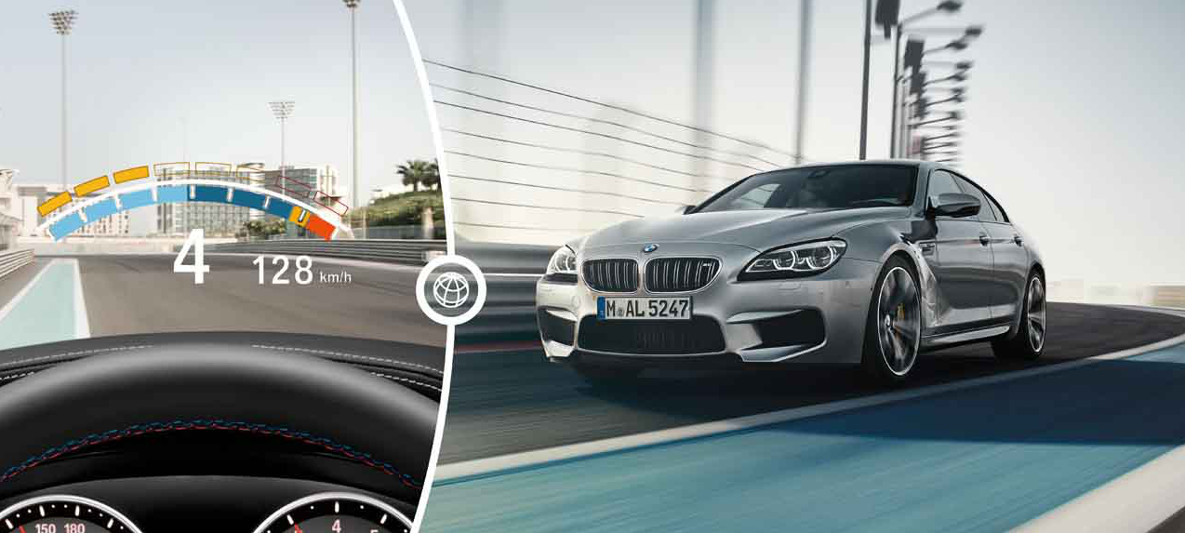 BMW HEAD-UP DISPLAY WITH M SPECIFIC DISPLAY.
The full-colour BMW Head-Up Display with M specific functions projects all information relevant to the journey directly into the driver's field of vision, thereby allowing them to fully concentrate on driving. The display includes data such as speed, navigation tips, Speed Limit Info incl. no-overtaking indicator, telephone and entertainment lists, along with information and warnings from the various driver assistance systems. At the press of a button, the driver can switch to the sportier M specific display. Along with a digital speedometer, it also shows the selected gear and a multi-coloured revolution counter with shift lights for determining the best time to shift.
The icons projected onto the windscreen are displayed in a particularly high resolution and in full colour. The image's projection appears as if it were 2.3 m in front of the vehicle. This, in combination with optimal positioning, allows the information to be read quickly, conveniently and with minimal distraction. The brightness of the projection automatically adjusts to match exterior light conditions. Additionally, there are also daytime and night-time settings, and the height of the projection can also be adjusted. Furthermore, the driver can also select which information to display in addition to the current speed and warnings from the driver assistance systems.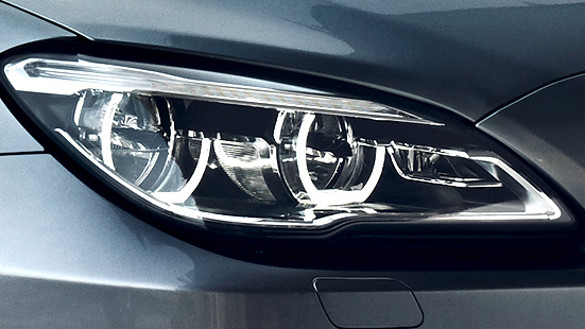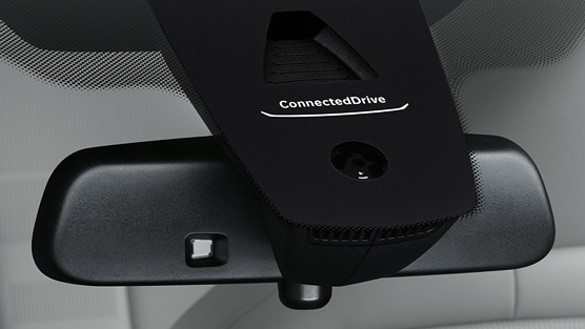 BMW SELECTIVE BEAM.
With BMW Selective Beam, driving at night is more comfortable and safer. It provides excellent visibility in the dark without dazzling other drivers. The system detects other road-users and selectively excludes them from the High-Beam headlight distribution. A beam range of 400 m ensures early detection of risks and improved directional tracking.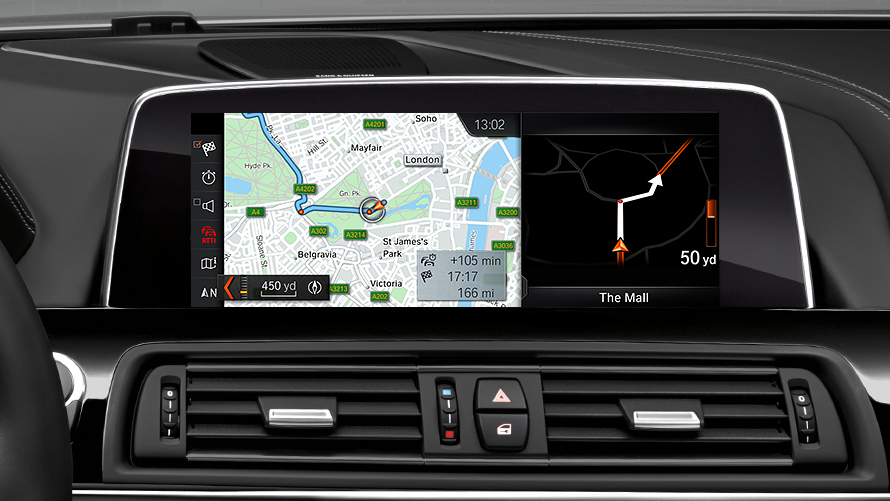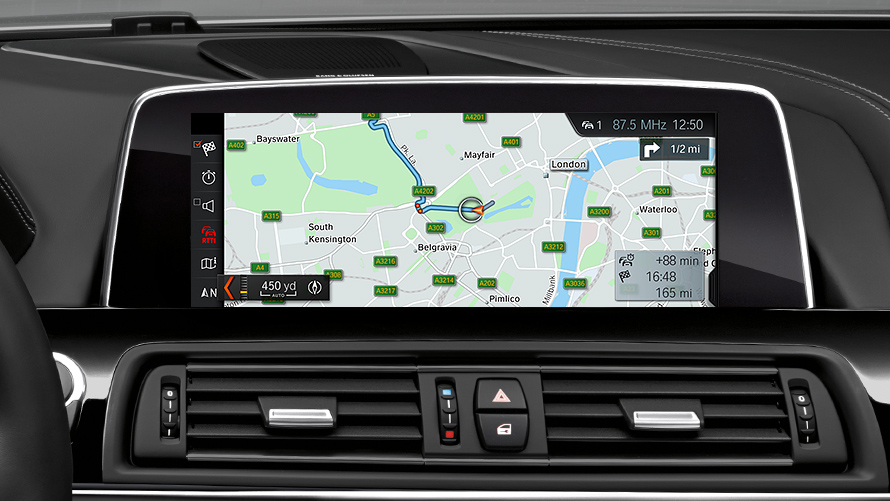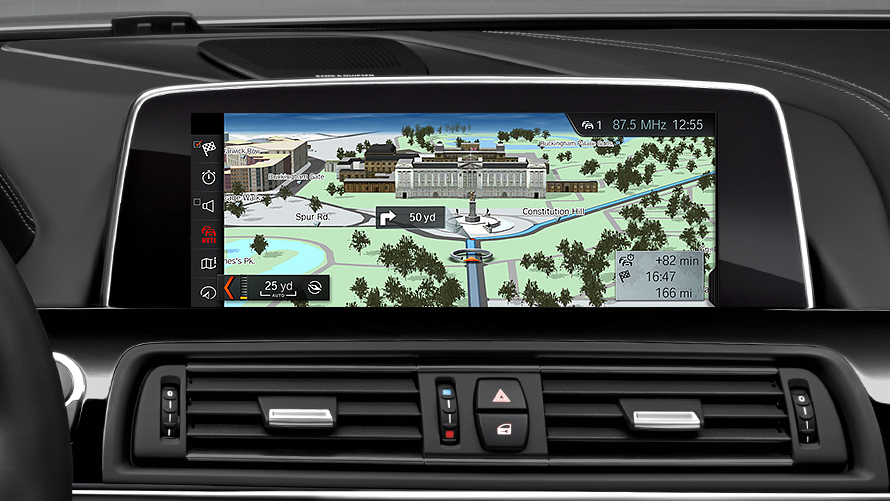 NAVIGATION SYSTEM PROFESSIONAL.
The Navigation system Professional features a sleek design and a superior range of services: The easy-to-use navigation system with iDrive Touch Controller and Control Display includes the Hands-free facility with USB interface and Voice control. Also included: Radio BMW Professional with DVD drive and 20 GB of memory for audio files including a title database. Additionally, online alternative routes can be displayed. The most-used POIs (Points of Interest) such as gas stations, hotels and similar locations are listed in the POI menu as symbols according to search frequency. A fixed, high-resolution 10.2" colour display with split-screen function guarantees optimal readability and clarity.

Its intuitive operation is carried out using the iDrive Touch Controller, whose touch-sensitive surface allows the driver to easily enter destination addresses using their handwriting. Alternatively, the system can also be operated via direct menu control buttons, the eight functional bookmarks or voice control. Thanks to the three-dimensional map display including satellite images as a map background – with photo-realistic depictions of selected sights – navigation becomes a particularly engaging visual experience.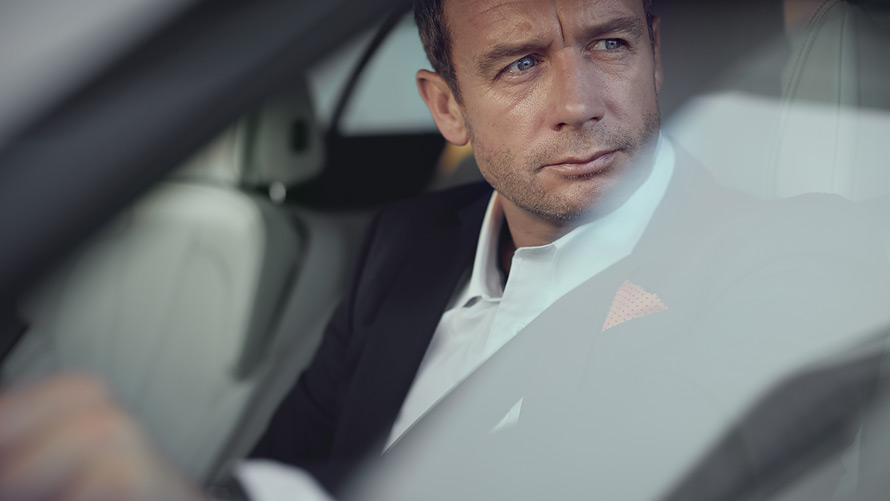 INTELLIGENT VOICE ASSISTANT.
Intelligent Voice Assistant with offboard speech processing offers speech support at the highest level It understands natural speech, as opposed to only recognising limited commands. The Voice Assistant not only includes a large scope of individual and situational variations. It also understands linguistic varieties, dialects and jargon. This enables a substantially greater range of possibilities when dictating text messages or emails. The greatly expanded range of functions is possible thanks to the Connected- Drive server-based offboard voice recognition, which forms the basis for the Intelligent Voice Assistant. This cloud function enables non-specific searches to be conducted quickly and simply on the internet using everyday language, aiding the navigation system. It is possible to search for restaurants in the area by asking in natural language, for example. In addition, the move to the cloud allows more frequent update cycles, guaranteeing that all future innovations are available as soon as possible, whether regarding new software or improvements to computer linguistics.

*Disclaimer :

Service and equipment availability may vary in Indonesia, please contact your BMW authorized dealership for more information and detail.