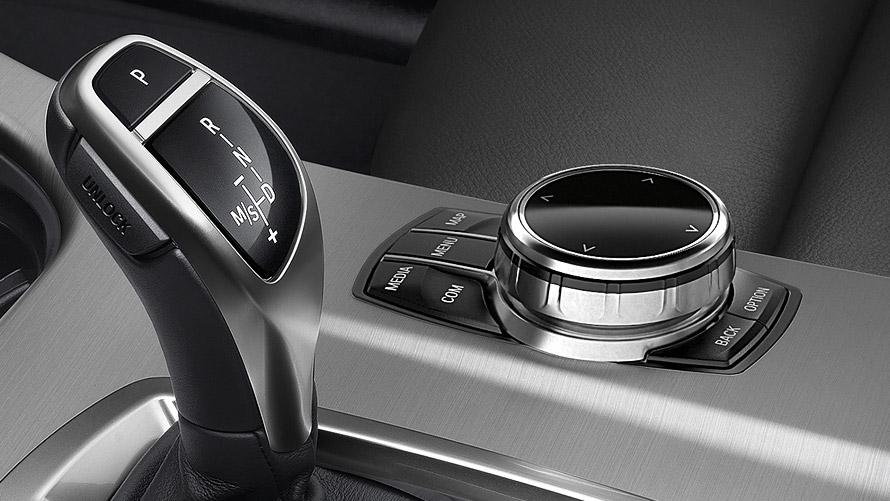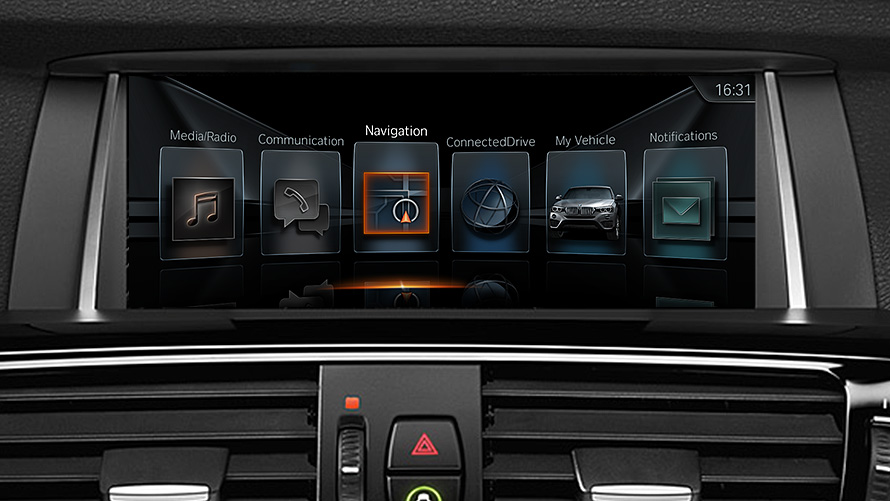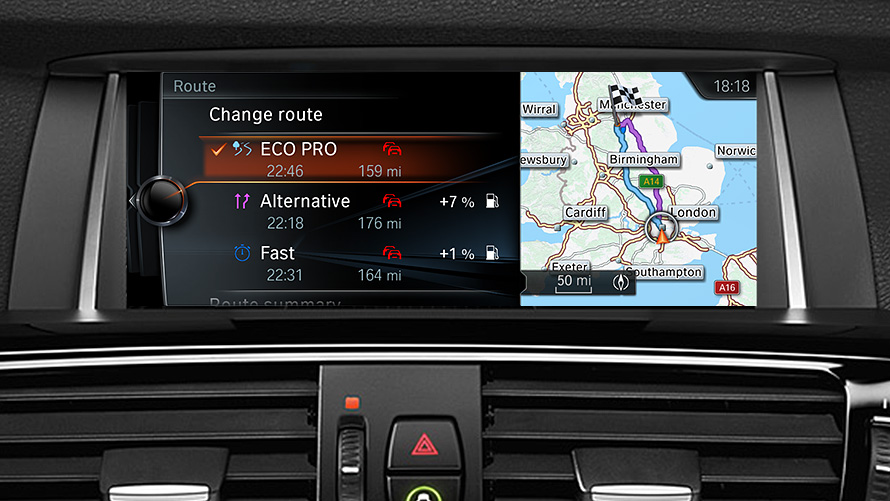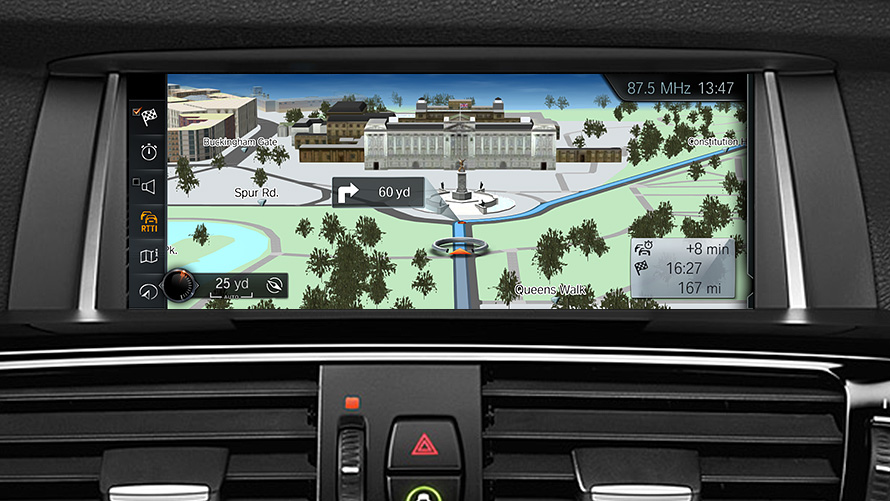 NAVIGATIONSSYSTEM PROFESSIONAL WITH iDRIVE TOUCH CONTROLLER.
The Navigation system Professional features a sleek design and a superior range of services: It delivers a simple and easy-to-use navigation system that is seamlessly integrated into the BMW, including the iDrive operating concept and iDrive Touch Controller.
The system comprises the hands-free facility with USB interface and voice control, radio BMW Professional with DVD drive, as well as 20 GB of memory for audio files. It also facilitates the use of Real Time Traffic Information (RTTI). The built-in 8.8" LCD colour display with split screen function (main and supplementary screen) is designed for optimal readability and clarity.

Navigation system Professional.
iDrive Touch Controller

The iDrive Touch Controller with direct menu control buttons, eight functional bookmarks and voice control makes operation intuitive by allowing you to enter the address of your destination in handwriting on its touch-sensitive surface. Thanks to the three-dimensional map display that makes use of satellite images as a map background – with photo-realistic depictions of selected sights – navigation becomes an exciting visual experience. Map updates are available at BMW dealerships for three years without license fees. Within the framework of BMW ConnectedDrive, in selected European countries the system automatically updates the maps for three years up to four times per year.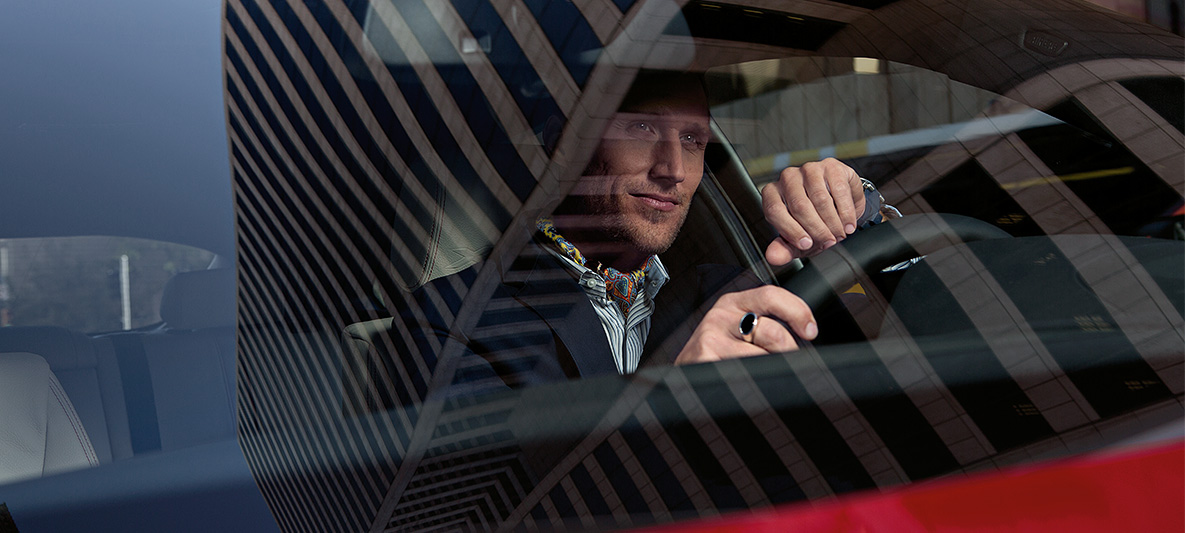 INTELLIGENT VOICE ASSISTANT.
Intelligent Voice Assistant with offboard speech processing offers speech support at the highest level It understands natural speech, as opposed to only recognising limited commands.

The Voice Assistant not only includes a large scope of individual and situational variations. It also understands linguistic varieties, dialects and jargon. This enables a substantially greater range of possibilities when dictating text messages or emails. The greatly expanded range of functions is possible thanks to the Connected- Drive server-based offboard voice recognition, which forms the basis for the Intelligent Voice Assistant. This cloud function enables non-specific searches to be conducted quickly and simply on the internet using everyday language, aiding the navigation system. It is possible to search for restaurants in the area by asking in natural language, for example. In addition, the move to the cloud allows more frequent update cycles, guaranteeing that all future innovations are available as soon as possible, whether regarding new software or improvements to computer linguistics.

*Disclaimer :

Service and equipment availability may vary in Indonesia, please contact your BMW authorized dealership for more information and detail.