CONNECTED DRIVE SERVICES.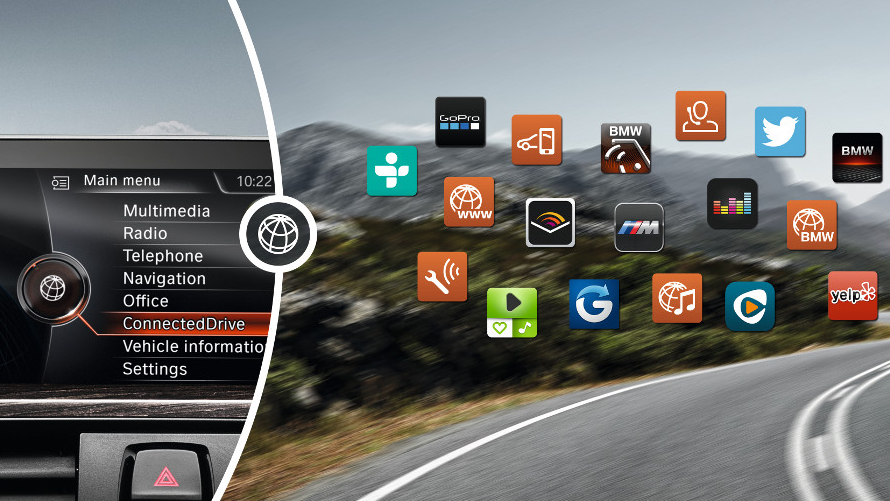 Mobile Apps For Your BMW.
The Services & Apps from BMW ConnectedDrive make a library of entertainment, information, social apps and assistance available to you. Whether you need a travel guide, entertainer or guardian angel, ConnectedDrive is your ultimate travelling companion. Download selected apps to your smartphone or tablet, or directly to your BMW directly.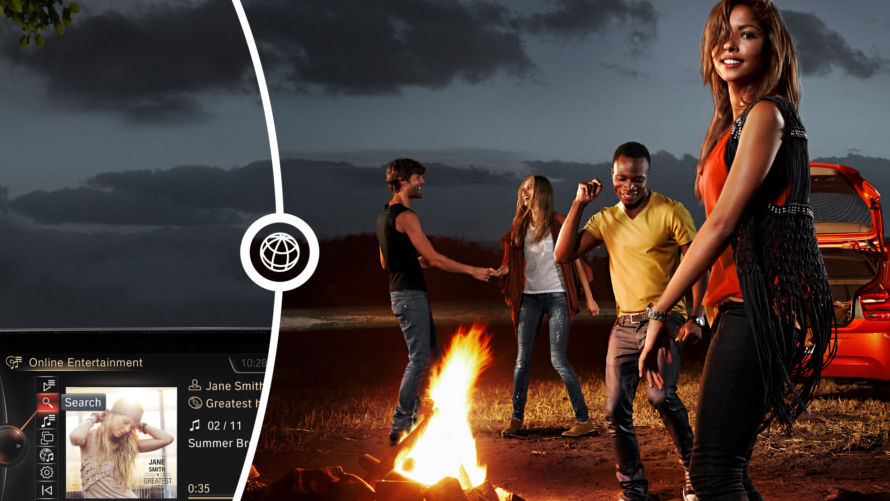 Bluetooth® & USB Paring.
The Bluetooth and USB audio interfaces connect your BMW with your mobile devices, letting you use them safely while travelling. With Bluetooth you can connect your smartphone or tablet to synchronize your telephone book, play music, or use the wide range of office functions – effortlessly. Calls can be made and taken via the hands-free system, which is operated from the multifunction steering wheel, the iDrive Controller, or the voice control system. The USB audio interface lets you integrate your MP3 players, USB sticks and mobile phones seamlessly with the BMW audio system. The controls in the vehicle let you navigate by genre, album or artist, while the USB port in the centre console provides a direct connection to your devices.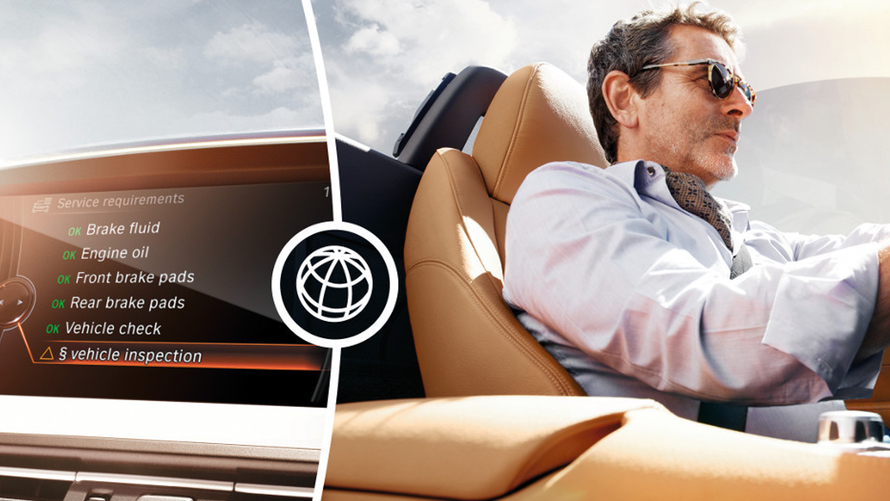 BMW Teleservices.
The next oil change, vehicle inspection, new brake pads. These are appointments you no longer need to think about. Relax with the assurance that your BMW knows when and what services it needs and sends the vehicle-related service data automatically to BMW. Your preferred BMW Retailer can then access the data quickly and get in touch with you right away. With BMW Teleservices from BMW ConnectedDrive, you're free to do what you really want to.

*Disclaimer :

Service and equipment availability may vary in Indonesia, please contact your BMW authorized dealership for more information and detail.