Make it your summer. With Original BMW Accessories, Summer Wheels and -Tyres, BMW Service and BMW Charging.
The summer is here and with the sunny weather comes new opportunities to explore the countryside. It just waits to be discovered by you. Enjoy the curves of the street, the fresh air and the view of the countryside with the Original BMW Accessories. The BMW wheels and tyres ensure an optimal driving experience. Together with BMW Service and BMW Charging, they lead you in full safety to your summer destinations. Because every moment in the summer should be fully enjoyed without any interruption, so that you can make it your summer.
Read more
ORIGINAL BMW SUMMER ACCESSORIES AND CARE PRODUCTS.
"We are always ready for the sun."
If you want to make it your summer you should be well prepared. Planning your trip and having plenty of storage for the equipment for your favourite summer activity. Enjoy our great variety of Original BMW Accessories for the interior and exterior that your BMW is the perfect fit to make it your summer.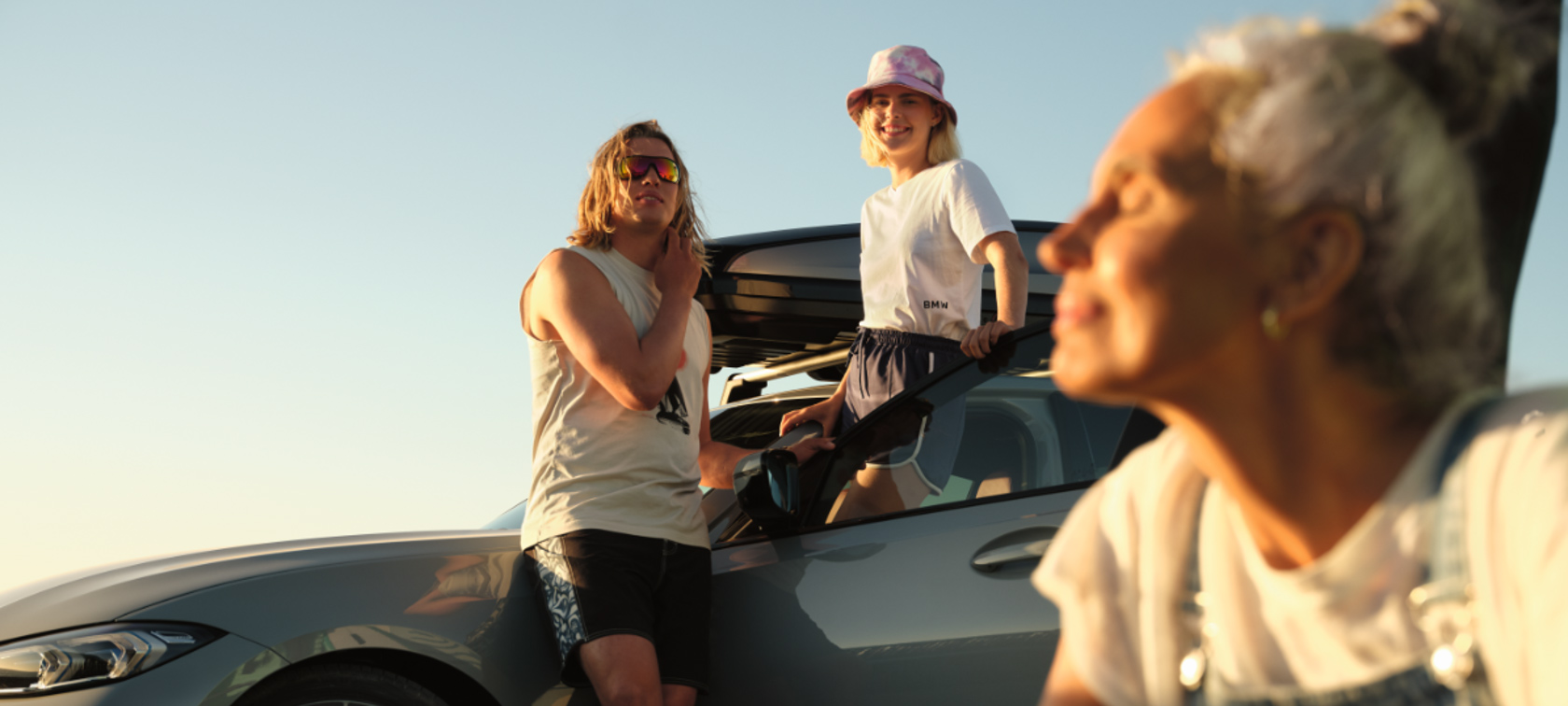 BMW Interior
BMW Exterior
BMW Electronics
BMW Care Products
ORIGINAL BMW SUMMER WHEELS, -TYRES AND ACCESSORIES.
"My wheels: customized for summertime."
Just the way you like it: Our wide range of Original BMW Summer Complete Wheels offers exclusive design options in all sizes. Your BMW will not only get an outstanding visual upgrade, but also benefits from a higher resale value. Depending on the wheel, you'll even enjoy an improvement in dynamic response thanks to state-of-the-art manufacturing processes, weight reduction and model-specific tests for safety and driving dynamics.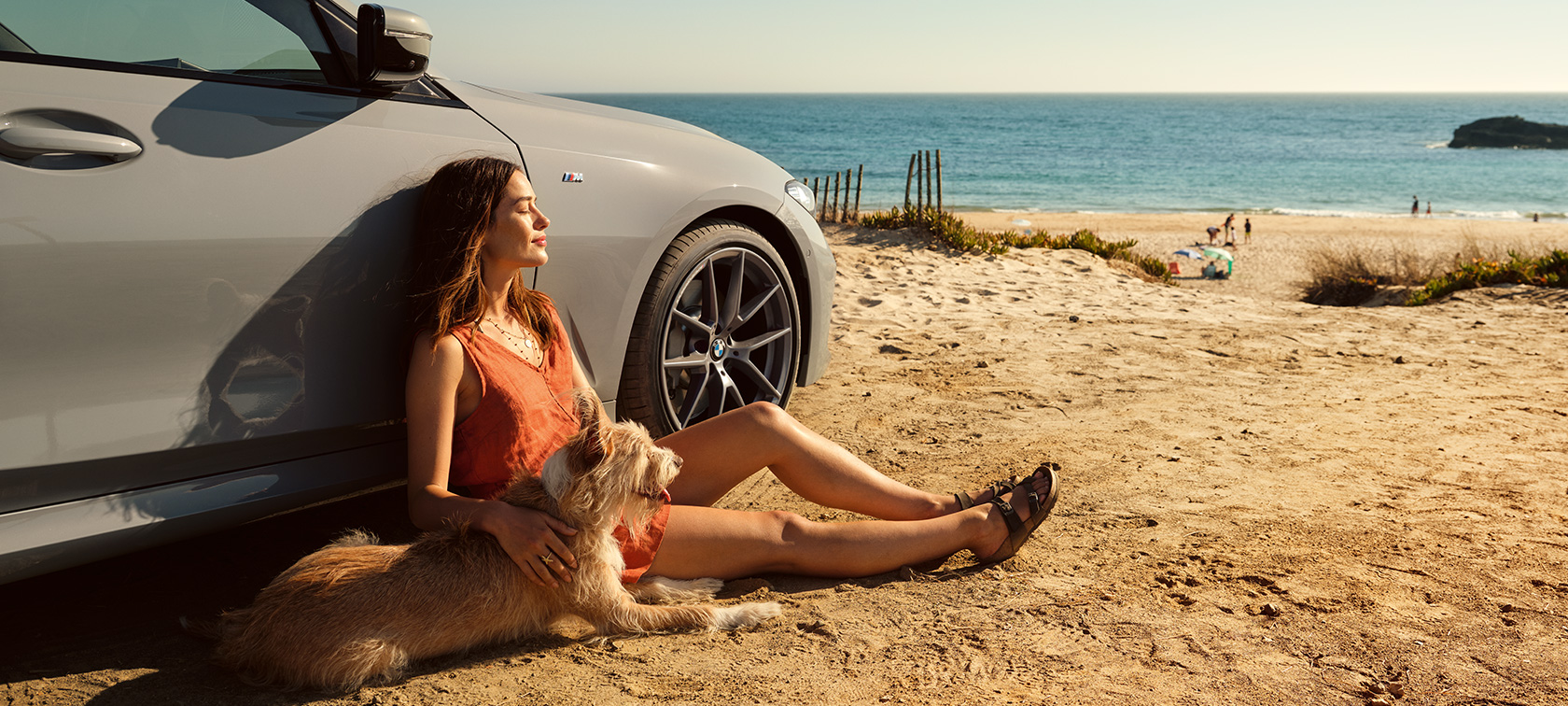 BMW Wheels & Tyres
BMW Accessories
ORIGINAL BMW CHARGING ACCESSORIES.
"Charged with summer-feelings: my road trip."
If you want to be ready for the summer, you shouldn't only be loaded with accessories but also fully charged. Check out our Original BMW Charging Accessories which fit perfectly for your electric car needs. So you can make it your summer.
Read more
BMW M PERFORMANCE PARTS FOR YOUR SPRING AND SUMMER.
"My special accent in the summer."
BMW SERVICE.
THE FULL SCOPE OF BMW SERVICE.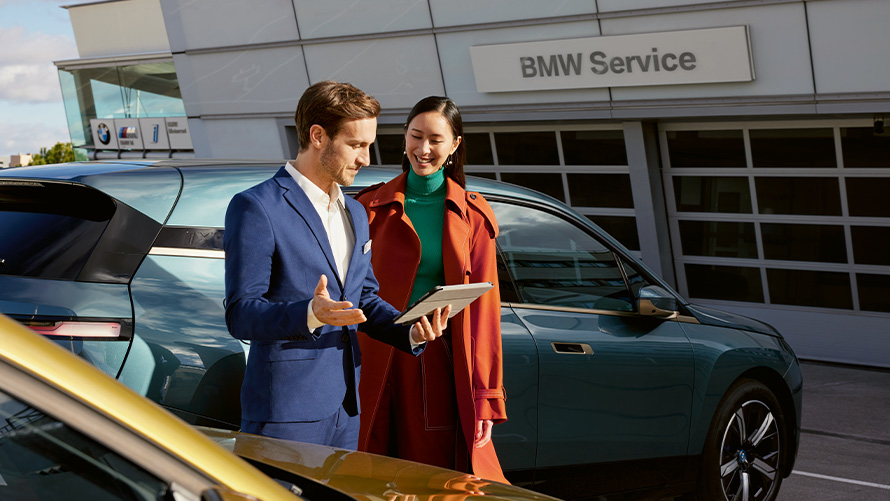 Explore our other attractive service offers and find the perfect service – for your BMW model, for your individual needs and for carefree sheer driving pleasure.
BMW SERVICE INCLUSIVE.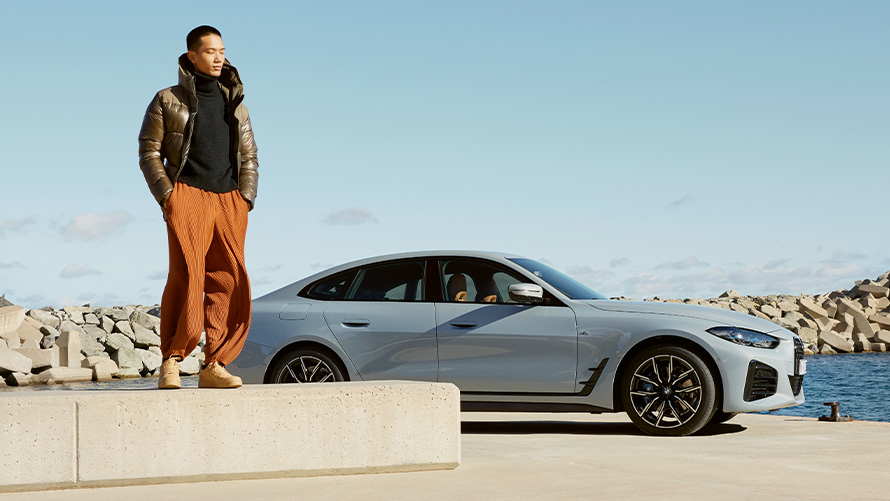 BMW VALUE SERVICE.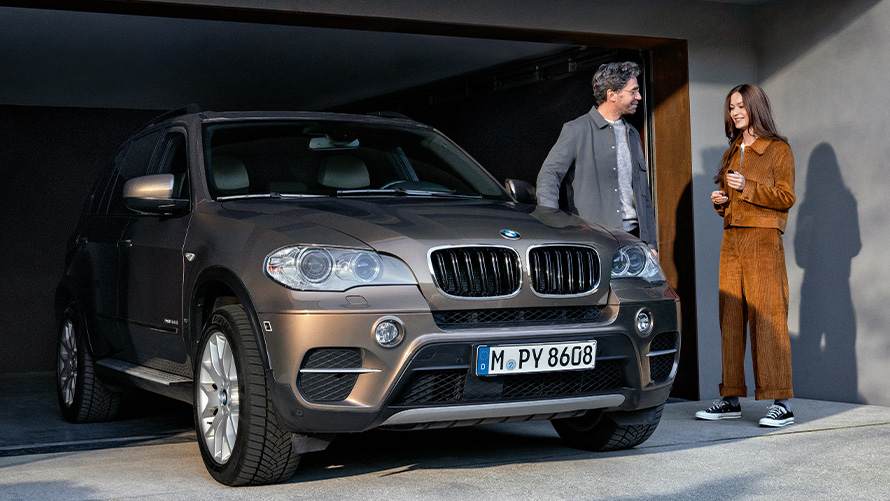 WE GOT THE ANSWERS TO YOUR TYRE QUESTIONS.
What is the right tyre pressure?

When and how often should I check my tyre pressure?

What are BMW star marked tyres?

How do I find the correct tyres for my vehicle?

When is it time for summer tyres?

Should I keep or replace my tyres?
* Not all vehicle parts shown are available at the time of market launch. The foiling shown is not part of the M Performance Parts programme.
Read more