"WE ARE ALWAYS READY FOR THE SUN."
Original BMW Summer Accessories for interior and exterior.
If you want to make it your summer you should be well prepared. Planning your trip and having plenty of storage for the equipment for your favourite summer activity. Enjoy our great variety of Original BMW Accessories for the interior and exterior that your BMW is the perfect fit to make it your summer.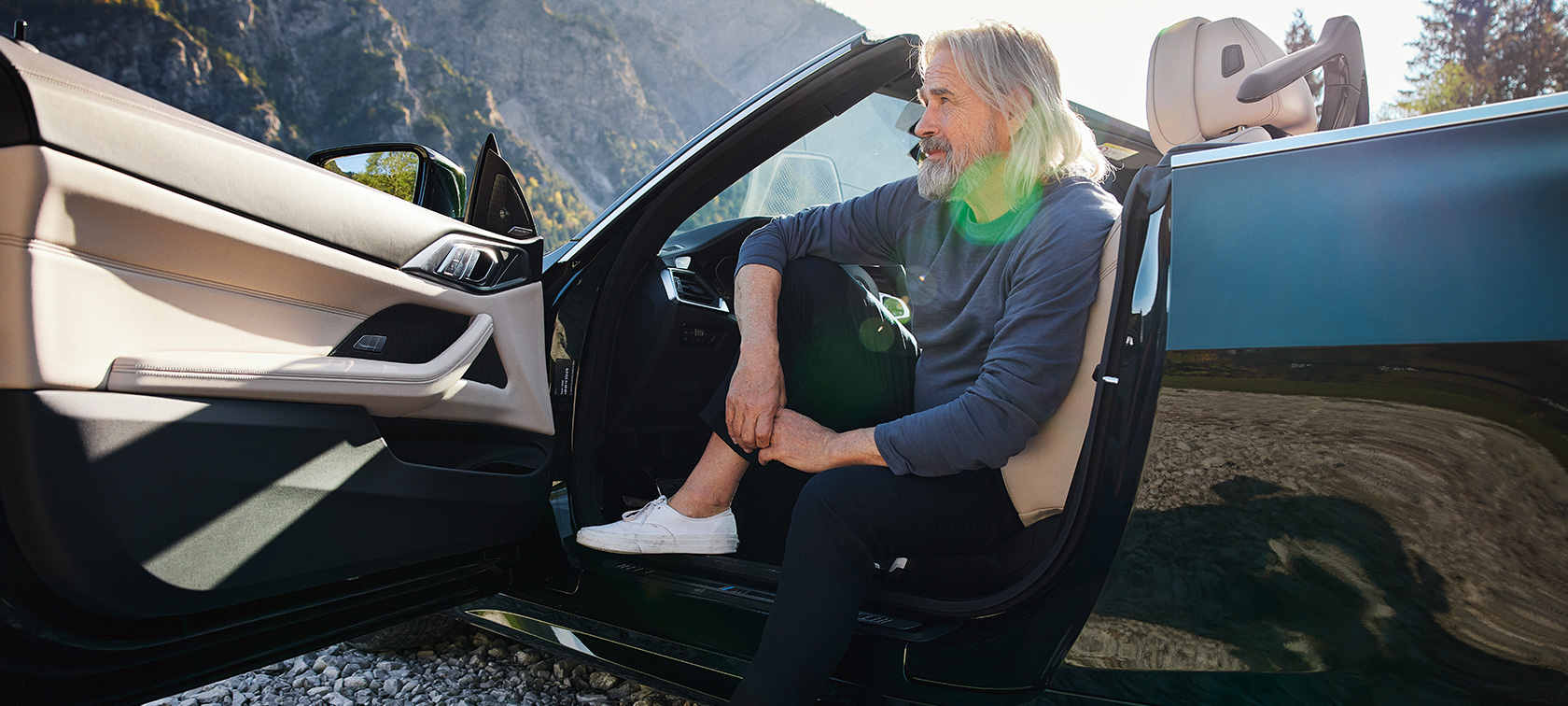 BMW Interior
BMW Exterior
BMW adapter cable for Apple iPhone/iPod™.
The adapter cable with solid metal plugs facilitates individualised listening pleasure in the vehicle. Compatible Apple iPod™ or iPhone™ models can be integrated into the car and simultaneously charged. Thus the USB adapter enables music available on the device to be easily played via the car's speakers. The external music sources can be operated via iDrive Controller, multifunction buttons on the steering wheel or radio.
BMW Advanced Car Eye 2.0.
The BMW Advanced Car Eye 2.0 is a highly sensitive full-HD camera that captures events in front of and behind the car, even when it is parked. In the event of disturbances and extraordinary movement outside the vehicle, the camera automatically records the situation in order to document possible accidents or (attempted) break-ins.
BMW dual USB charging adapter for type A and C.
The dual USB charging adapter is simply inserted into the cigarette lighter. This allows two external mobile devices to be easily and conveniently charged at the same time. The high charging current of a maximum of 2 x 3 amps with a maximum of 2 x 18 watts of power allows extremely fast charging. Overheating is prevented by the integrated electronics. Thanks to the power delivery charging technology, the USB type C port features various profiles that can negotiate possible currents and voltages with the device. This technology allows for the best possible charging while simultaneously protecting the battery.
To the product
BMW Floor mats all-weather front.
The perfectly fitted, durable BMW all-weather floor mats with a raised border and elegant design protect the front footwell against moisture and dirt. They are black and feature a high-quality stainless steel inlay.
BMW Wireless charging station universal.
Wireless charging, any time and anywhere: Thanks to the BMW wireless charging station universal the smartphone can be charged comfortably and efficiently without a cable in the vehicle. The mobile phone is saved in a stable and safe way. Especially smart: The integrated powerbank can be removed and enables wireless charging outside the vehicle.
To the product
BMW backrest bag anthracite/blue.
Ideal for travelling with children. The high-quality bag is attached to the front seat backrest and provides plenty of storage options for passengers in the rear, ensuring that all travel essentials are visible and easily accessible. It features different-size pockets, some of which can be closed, a bottle compartment and also allows for a paper tissue box to be attached. The backrest bag is made of durable, easy-to-clean polyester fabric. With its mottled black/grey premium design and blue designer zippers it perfectly matches the high-quality BMW interior. Outside of the vehicle it can be easily folded away or conveniently carried.
BMW Safety case for 11-inch Apple iPad Pro™ for Travel & Comfort System.
The safety case offers optimal protection for all 10.5" Apple iPad™ Pro. The black silicone cover reliably protects the tablet against scratches and shocks and when used with the included display film, it also protects the tablet against splash water. Used together with the Travel & Comfort System universal holder (available separately), it can be fixed inside the car in an adjustable and convenient manner while remaining secure in the event of a crash. *also available for 7.9'' Apple iPad mini 4, 10.5" Apple iPad Pro, 9.7" Apple iPad Air 1, 9.7" Apple iPad Air 2, 9.7" Apple iPad Pro, 9.7" Samsung Galaxy Tab A, 9.7" Samsung Galaxy Tab S2
"MY WHEELS: CUSTOMIZED FOR SUMMERTIME."
High-quality Original BMW Summer wheels and tyres & Accessories.
With the original BMW complete wheels, you can master every obstacle on or off the road. They are precisely tailored to your BMW, meet the highest quality requirments and have been developed in close cooperation with leading tyre manufacturers (e.g. Bridgestone, Dunlop, Goodyear and Pirelli). In addition, each complete wheel set is equipped with star-labelled runflat tyres and RDC sensors. So they always stay right on track, even off the beaten track.
BMW light alloy wheels not only perfectly complement the look and design of the vehicle, they also meet the highest quality demands. They are specially designed for use with run-flat tyres and feature raised humps to prevent depressurised tyres from sliding off the rims, even when rounding corners. Aside from an optimum lifespan, they also feature absolute concentricity. To ensure that this outstanding quality is maintained over the long term, the wheels are subjected to comprehensive trials and tests in accordance with high BMW safety standards.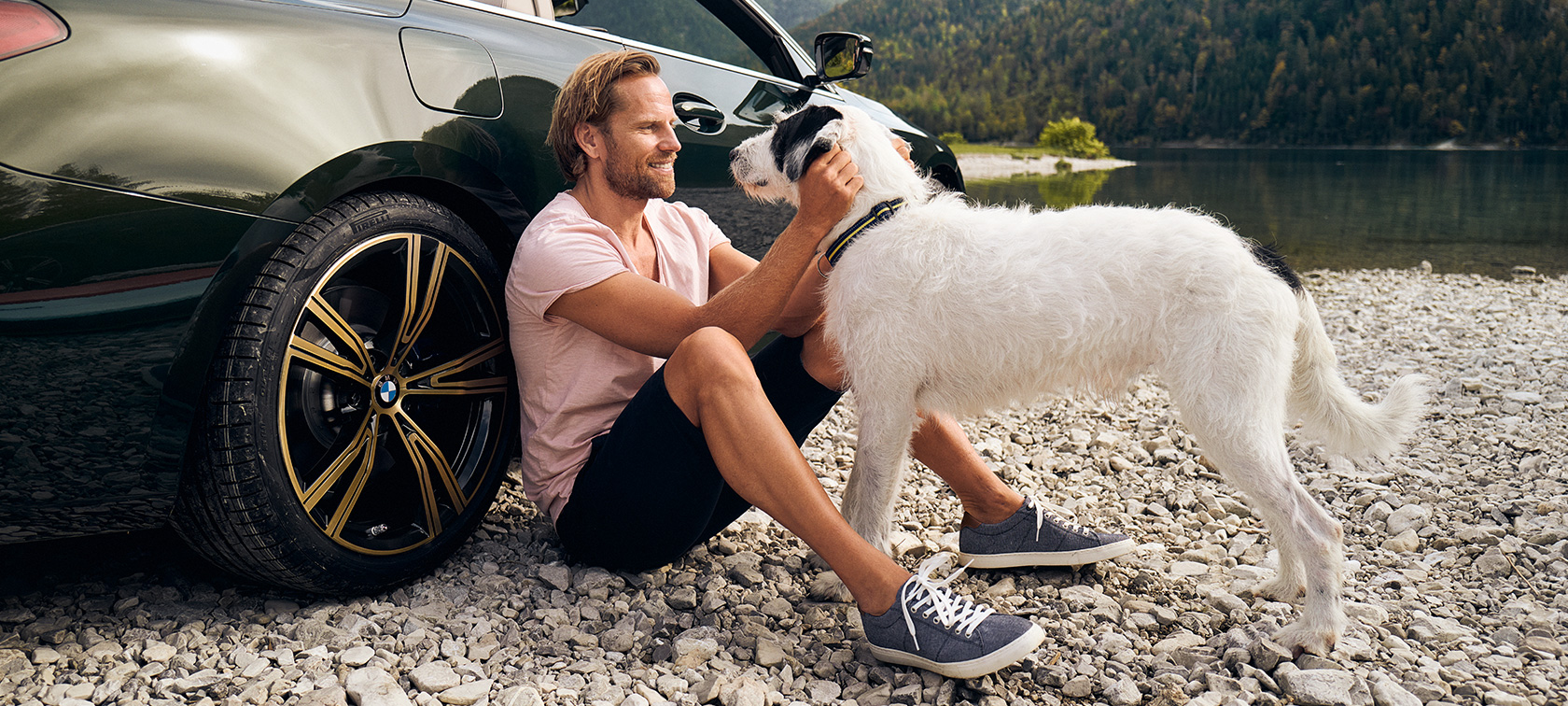 BMW Wheels & Tyres
BMW Accessories
"CHARGED WITH SUMMER- FEELINGS: MY ROAD TRIP."
Original BMW Charging Accessories.
If you want to be ready for the summer, you shouldn't only be loaded with accessories but also fully charged. Check out our Original BMW Charging Accessories which fit perfectly for your electric car needs. So you can make it your summer.

Read more
"MY SPECIAL ACCENT IN THE SUMMER."
BMW M Performance Parts for your spring and summer.
It is your summer and your time to shine. With BMW M Performance parts, you give your BMW a maximum level of individuality and genuine motor racing character. So turn your BMW into an eye-catcher make this summer your summer – without compromises.

Read more
BMW SERVICE.