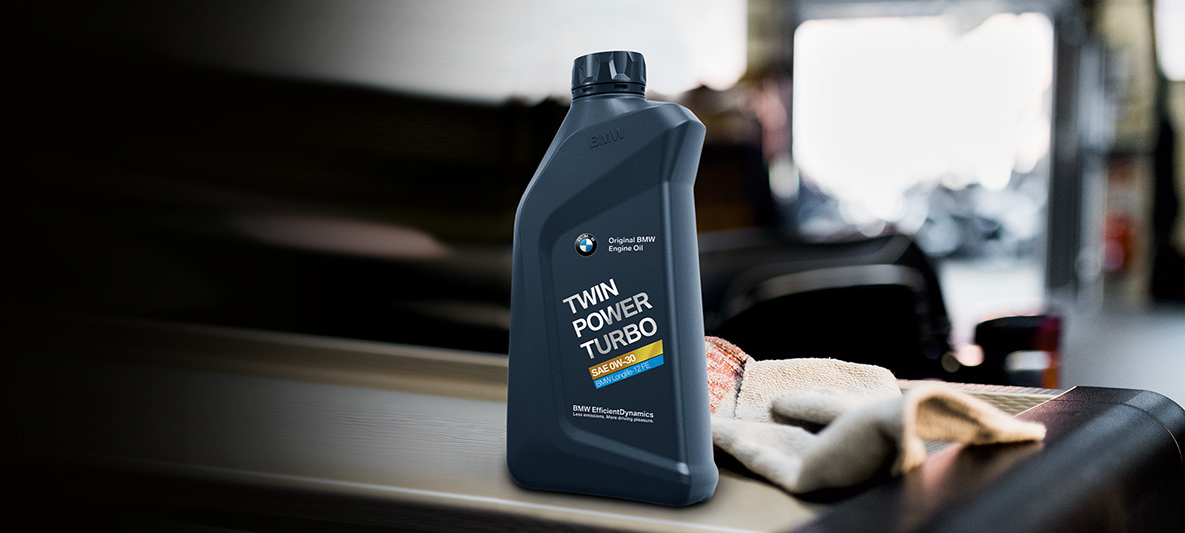 ONLINE APPOINTMENT SCHEDULING.
Your BMW Service Partner will be pleased to advise you on all the products and services that will help you drive your BMW engine to peak performances and preserve its operating life. Take more time for the pleasant things in life and use our convenient online facility to arrange an appointment with a BMW Service Partner in your area now!
ORIGINAL BMW ENGINE OIL. PERORMANCE. EFFICIENCY. PROTECTION.
BMW TwinPower Turbo Engine Oils support the core traits of modern BMW engines and help to ensure maximum power and the utmost efficiency. They offer enhanced viscosity, which enables better cold starts and consistent performance. Original BMW Engine Oils also protect the engine from corrosion, wear and tear. This helps to keep the engine as clean as possible in order to extend its longevity.
Read more
5 benefits of Original BMW Engine Oils

Shows improved fuel economy1, which leads to reduced CO2 emissions.
Protect the engine from sludge, which enables a long engine service life.2
Capture dirt particles, which reduces deposits in the engine.
Has lower tendency to evaporate, which leads to low oil consumption and thus less frequent top-ups.3
Ensures an outstanding low temperature performance, even in temepratures as low as -40°C, which enables easier cold-start characteristics.4


(1) Proven fuel saving of BMW Longlife-14 FE+ SAE 0W-20; (i) in NEDC (New European Driving Cycle) compared to BMW Longlife-01 engine oils (tested on a BMW vehicle).
(2) Based on industry standard sludge tests.
(3) Based on industry standard NOACK tests.
(4) Applies for all 0W-grades. 5W-grades ensure a low-temperature performance in temperature as low as -35°C.
KEEP YOUR ENGINE PERFORMING.
Original BMW Engine Oil.
Original BMW Engine Oils meet the top-quality standards required by BMW engines and perfectly exploit their potential regarding performance, efficiency and longevity. Enhance maintenance work on your BMW with Original BMW Engine Oil and with the many years of expertise provided by expertise of our service specialists.
Read more