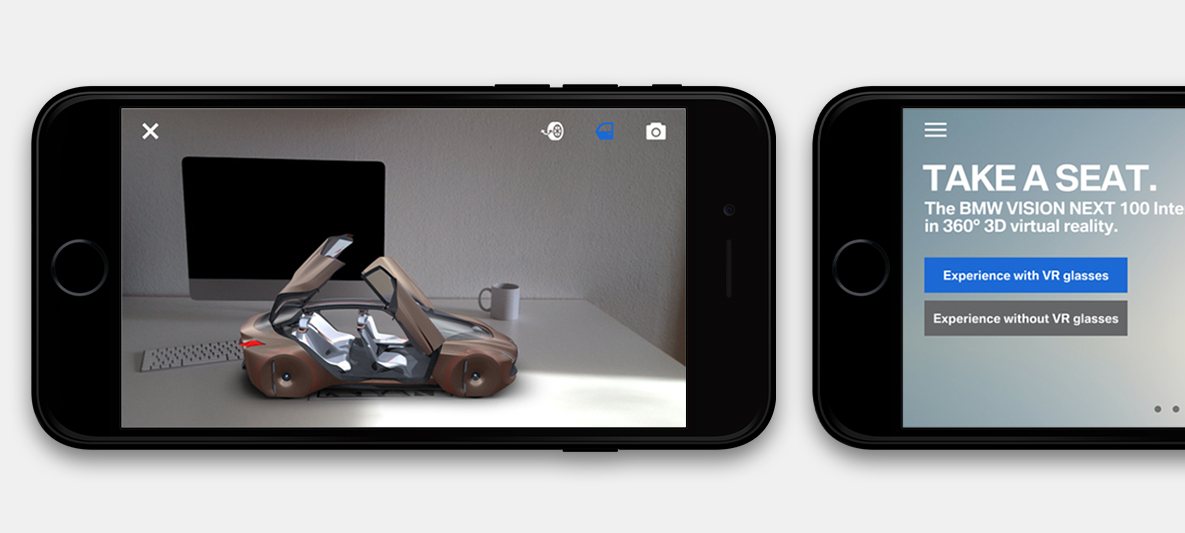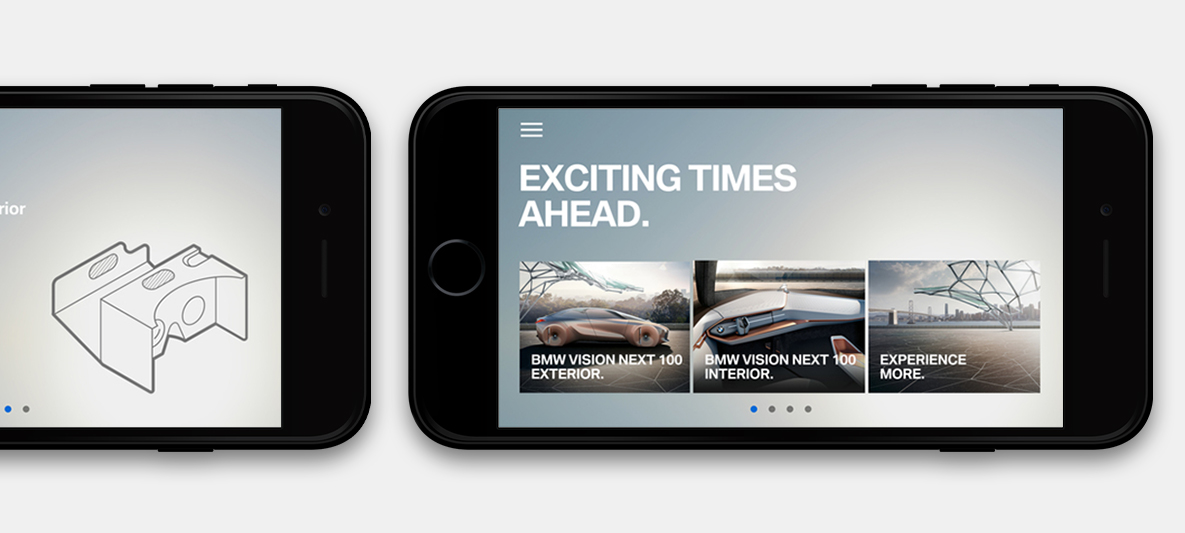 BMW VISIONS: EXPERIENCE BMW NEXT 100 AT FIRST HAND.
Immerse yourself in the visionary world of BMW. View the BMW VISION NEXT 100 from all sides in fascinating augmented and virtual reality. Using a photo function, you can photograph the concept vehicle in your chosen environment and then share the picture with your friends. Virtual reality enables you to enter and explore the interior in an impressive 360° presentation. With virtual reality glasses or Cardboard, you experience the interior in realistic 3D.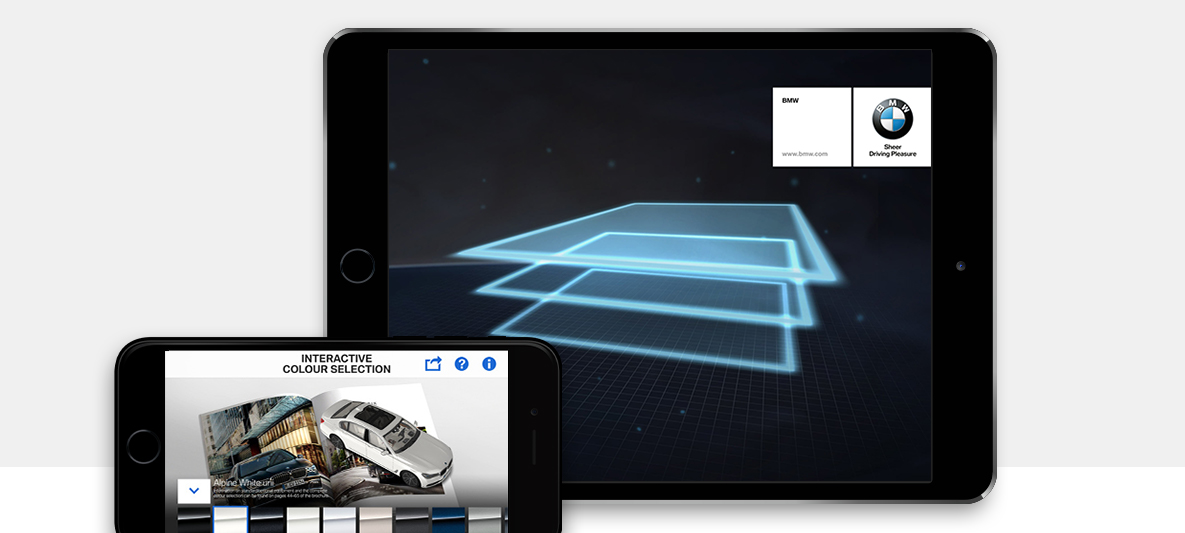 BMW AUGMENTED: YOUR FAVOURITE MODELS IN ONE APP.
Let the BMW Augmented app immerse you in the fascinating world of the new BMW 7 Series models – and experience all the highlights with the aid of augmented reality (AR) on your tablet or smartphone. Look forward to 3D models, interactive product information, videos, high-resolution images and other information. Simply load the free BMW Augmented app onto your device, start up the application, scan the pages indicated and discover the fascination of the BMW 7 Series models.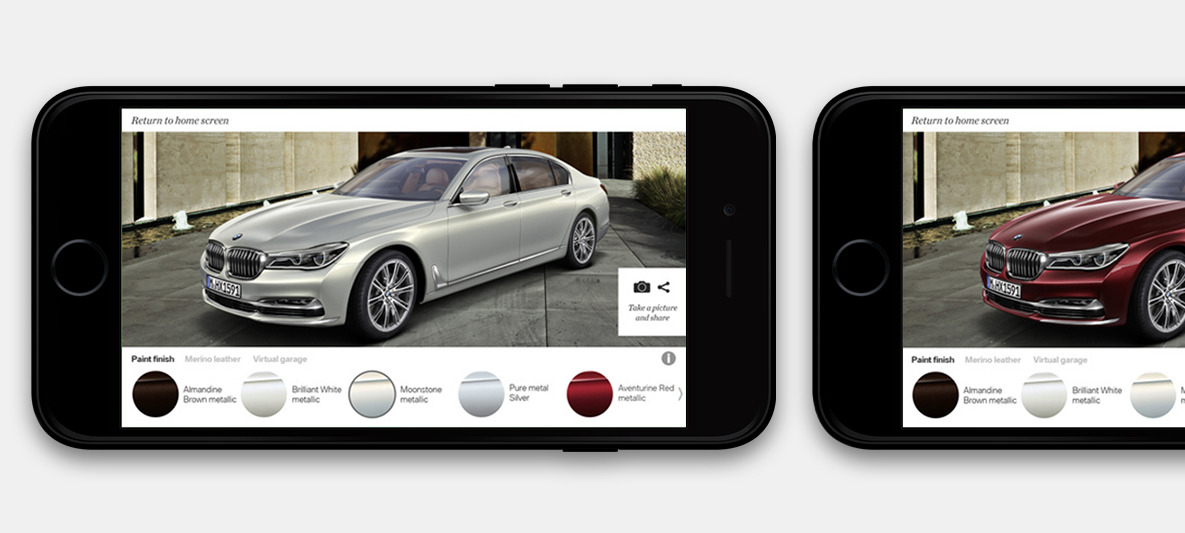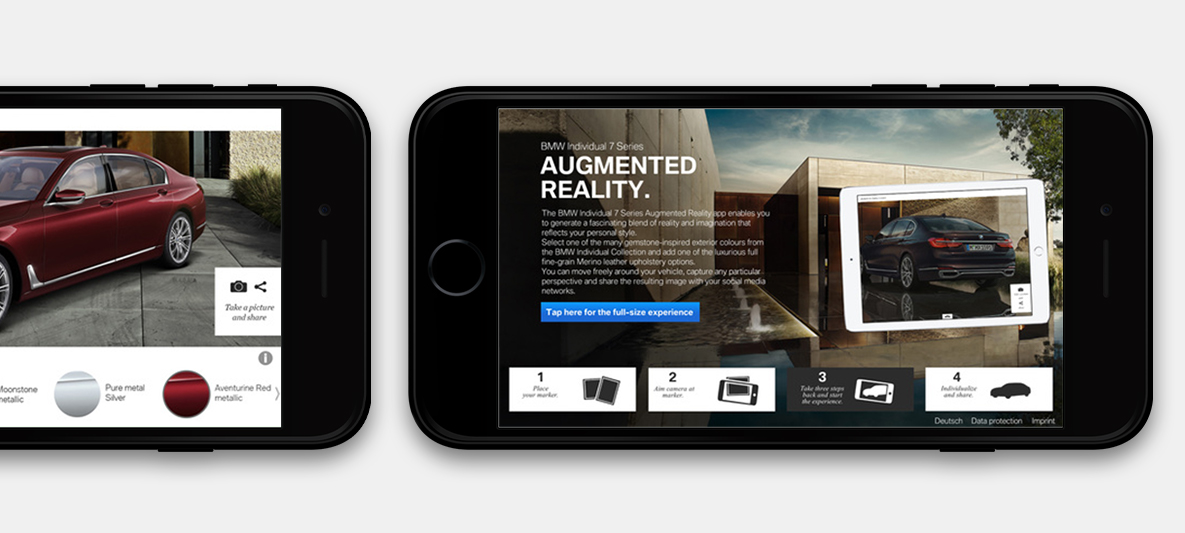 BMW INDIVIDUAL 7 SERIES AUGMENTED REALITY: THE ENHANCEMENT OF PERFECT DESIGN.
With the BMW Individual 7Series Augmented Reality app, you can design the BMW 7 Series to match your own preferences. Individualise your vehicle by app with the equipment of the BMW Individual Collection and then view the result in its original size as an augmented reality model. One very practical feature: thanks to intelligent App-Bridge, you can conveniently switch to the BMW Individual app and import the configuration you have created into the BMW 7 Series Augmented Reality app. This enables you to view your dream vehicle up close as an AR projection and experience it from all sides – whenever and wherever you want.