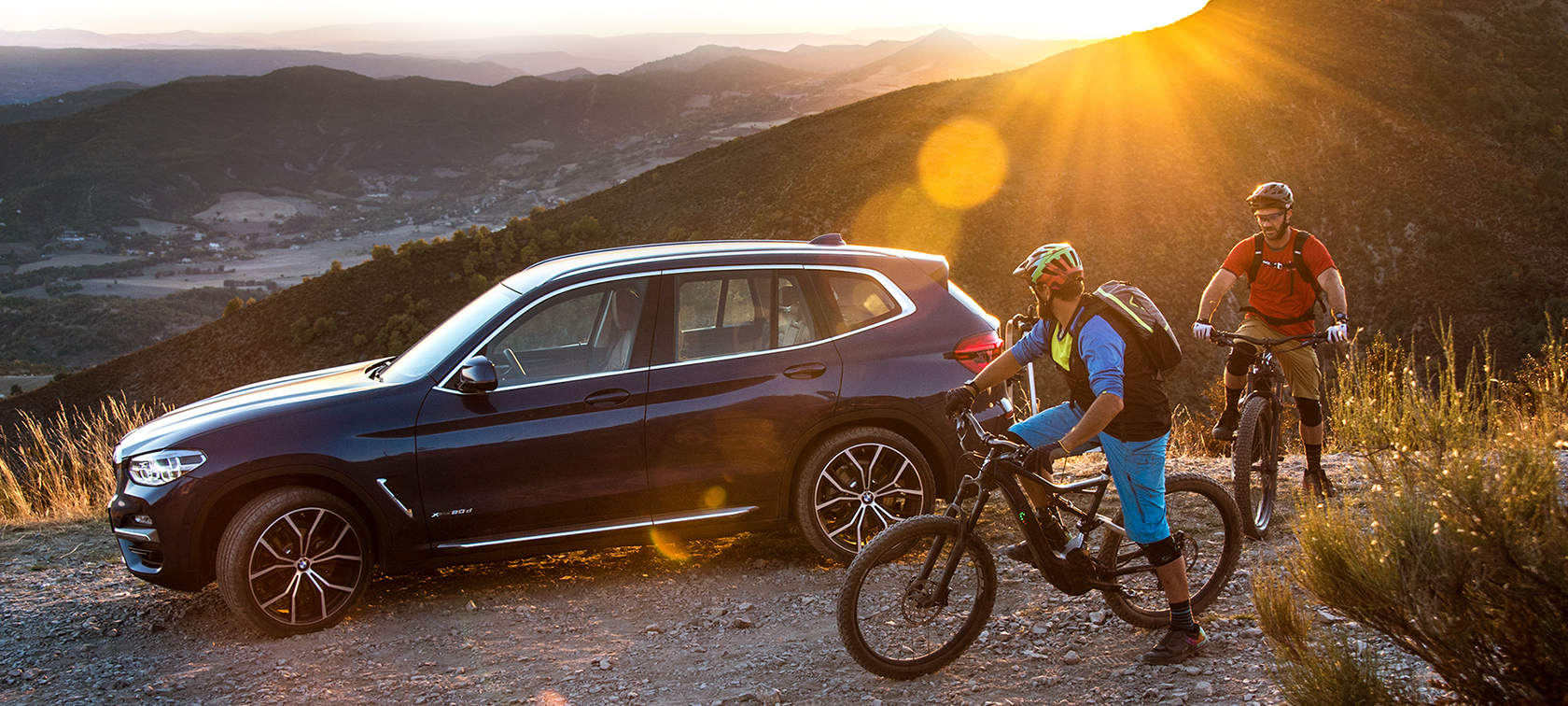 THE ROAD TRIP EXPERIENCE.
Full speed ahead into the warm seasons. Whether a spontaneous short trip over the weekend or an extensive tour – nothing is more pleasurable than a road trip with friends and family. Discover new places, experience good times with great people and feel free. Hit the roads of the world – ready for surprises and adventure. And if those roads are a little longer, all the better.
Read more
THE ROAD TRIP EXPERIENCE.
Makes adventurous hearts beat faster.
EQUIPPED FOR THE ROAD TRIP.
READY FOR NEW CHALLENGES.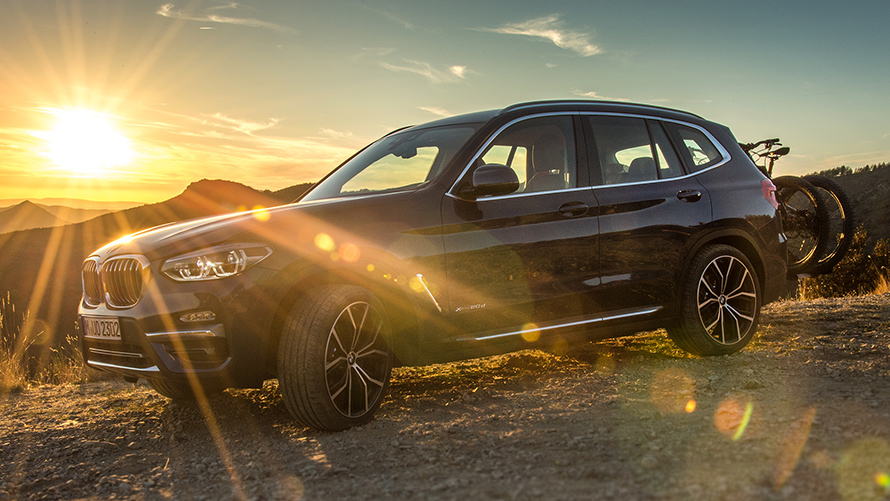 The new features of the BMW X3 turn a sporty trip into a unique experience. Join our protagonists on a mountain bike tour through Provence. Thanks to the compact and sturdy rear bike rack and plenty of storage space for luggage and equipment, the BMW X3 is ready for any challenge. Let's go! The innovative Activity Key combines the functions of locking, unlocking, and start/stop in a waterproof, button-free key module – making it a perfect match for your active lifestyle. After an eventful day, getting into the X3 is still a relaxing experience, because the precisely fitted floor mats with X3 lettering protect the interior from moisture and dirt. So off to the next adventure.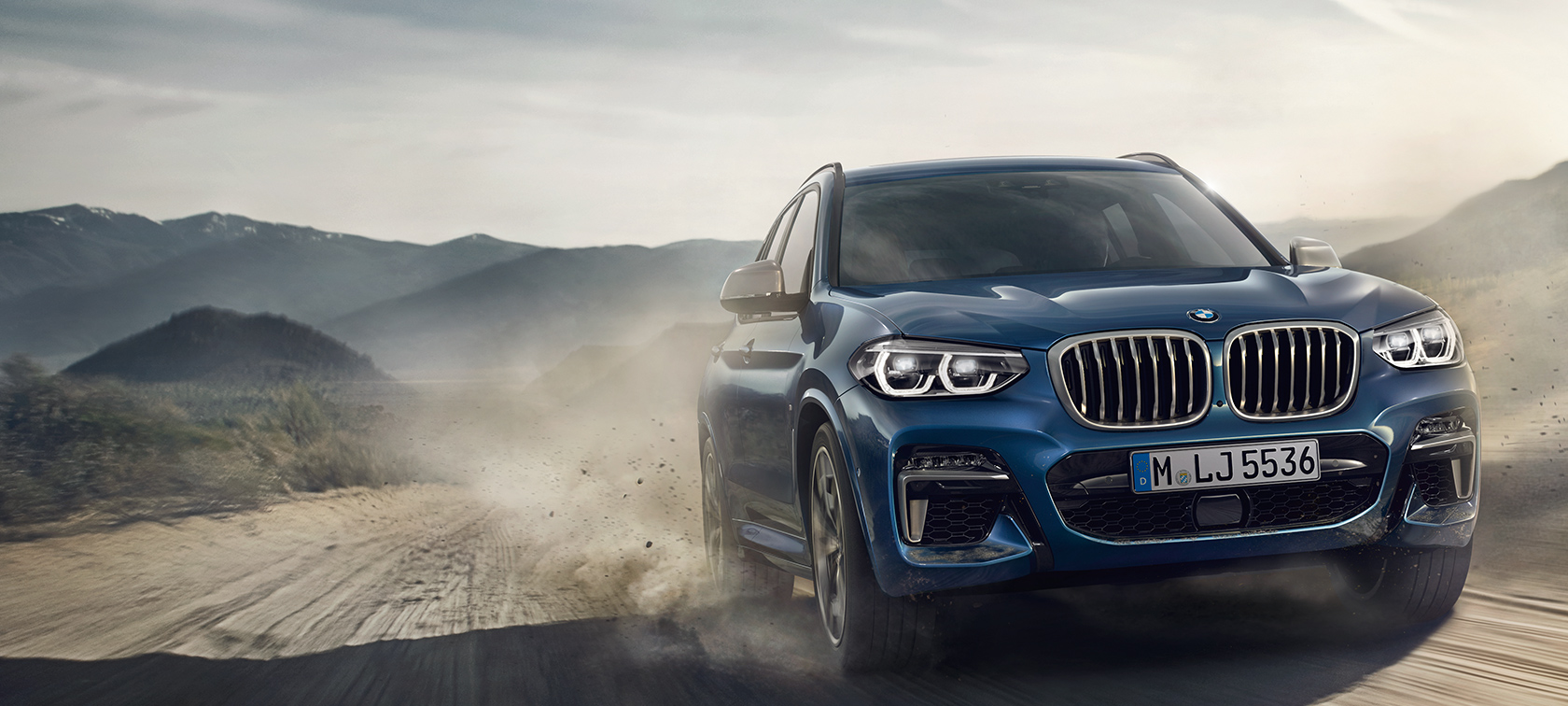 AT HOME ON ANY TERRAIN.
With the original BMW complete wheels, you can master every obstacle on or off the road. They are precisely tailored to your BMW, meet the highest quality requirments and have been developed in close cooperation with leading tyre manufacturers (e.g. Bridgestone, Dunlop, Goodyear and Pirelli). In addition, each complete wheel set is equipped with star-labelled runflat tyres and RDC sensors. So they always stay right on track, even off the beaten track.
Read more
AT HOME ON ANY TERRAIN.
On and off-road – confident handling.
ORIGINAL BMW COMPLETE WHEEL SETS.
BMW WHEELS AND TYRE SERVICE.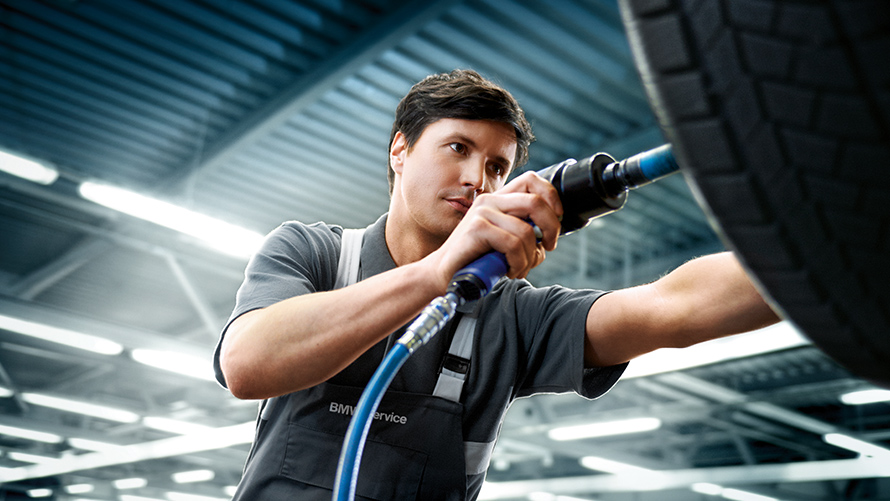 The right tyres for the cold season: come in for a BMW Tyre Service – not only do we change your tyres, you also benefit from a check of your tread depth and your brakes. Our offer for maximum convenience: we clean your summer tyres and store them for you until spring.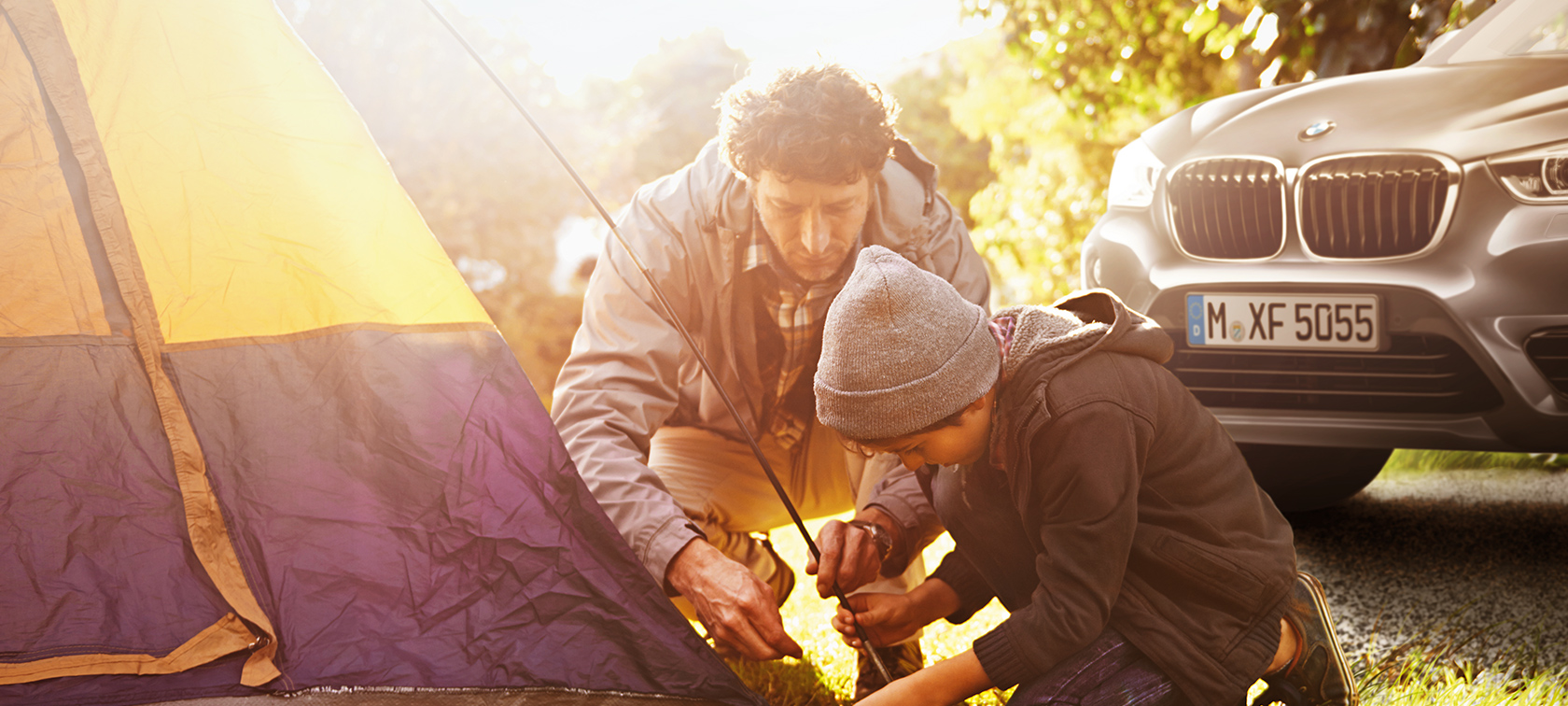 FAMILY TIME.
Ready, set, go – and let the adventures begin. Particularly the spring and summer offer much to discover. What's better than spending time with those closest to you? Experience unforgettable moments and lots of quality time with your family and dive into those activities which both young and old enjoy together.
Read more
FAMILY TIME.
Good times with the whole family.
READY TOGETHER FOR WHATEVER COMES YOUR WAY.
CARE KIT SUMMER EDITION.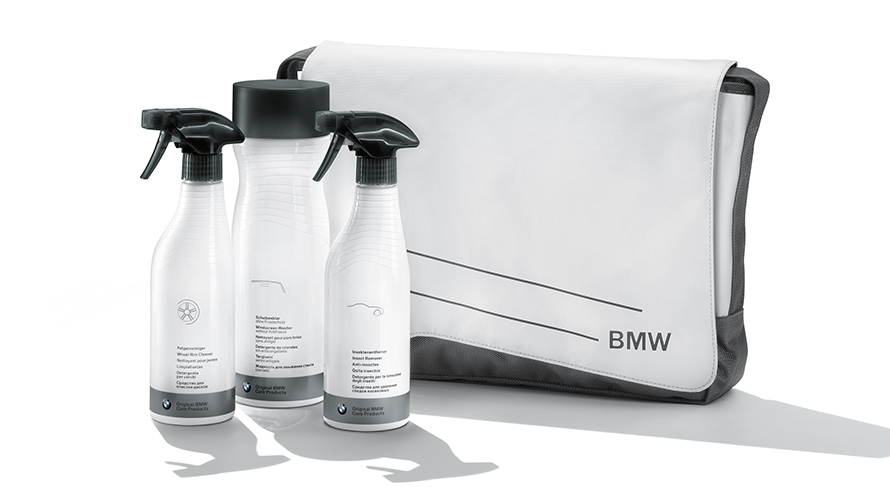 The products contained in the Care Kit are specially selected to meet summer cleaning needs. The attractive and versatile bag is made of tarpaulin, a fabric that is particularly easy to clean. The simple but dynamic style of the bag emphasises the high quality of the Care Kit and the Original BMW Care Products it contains. The design of the bag also makes it ideal for use as a laptop bag. The set contains: 1x Wheel Rim Cleaner (500 ml), 1x Insect Remover (500 ml), 1x Windscreen Washer Concentrate (1000 ml).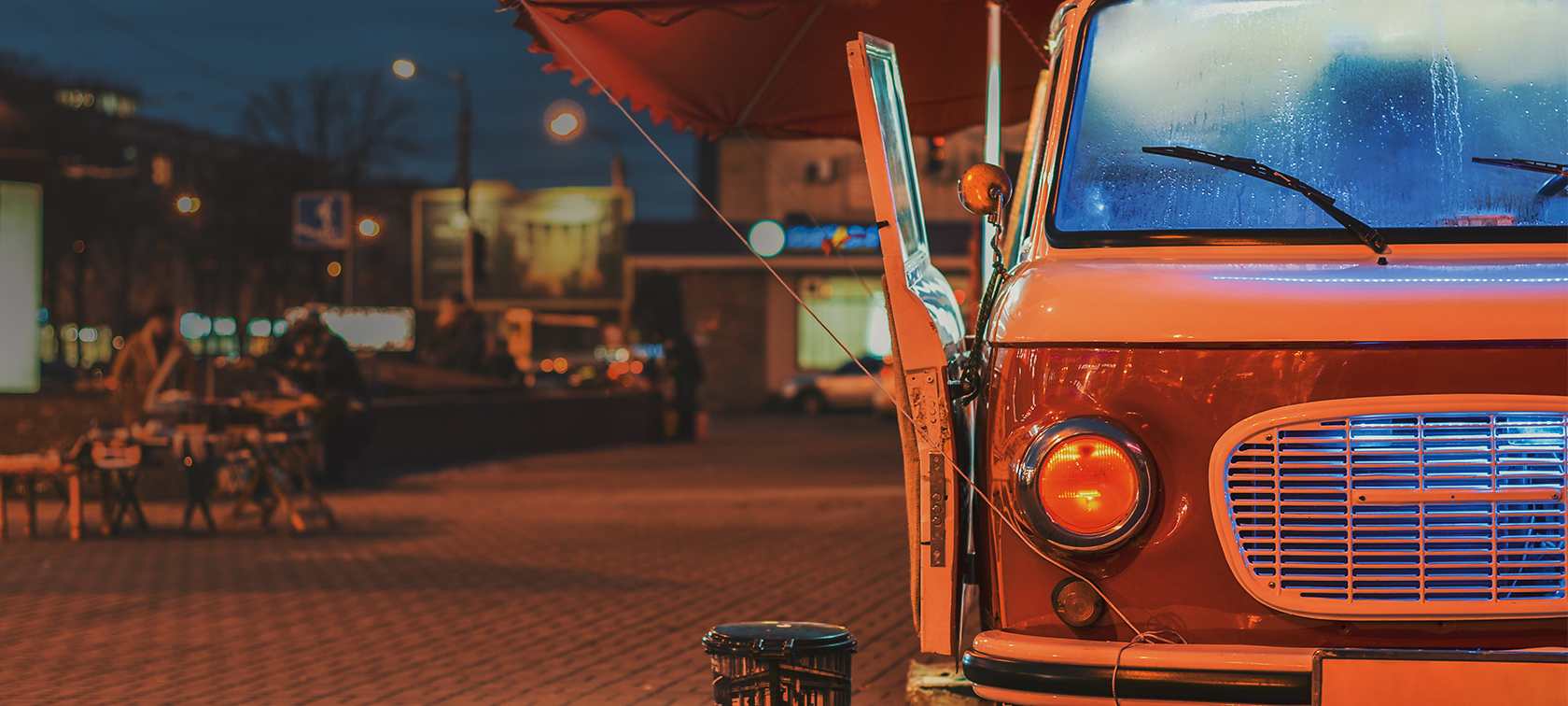 STREET FOOD MARKETS.
Would you like to be inspired by culinary treats from around the world? Visit food markets that lure you into new worlds. And on the way, you can enjoy your favourite music with the ALPINE HiFi system. The clear sound already makes the ride an event. Simply connect your devices and charge them via the wireless charging tray or the wireless charging cover. Arriving at the finish, you will stroll from small food stands to kitchens and food trucks. Listen to live music by artists from all over the world. Everyone finds something exciting to see, hear, smell and taste here. A celebration for all the senses.

Read more
STREET FOOD MARKETS.
A culinary road trip.
BMW TELESERVICES.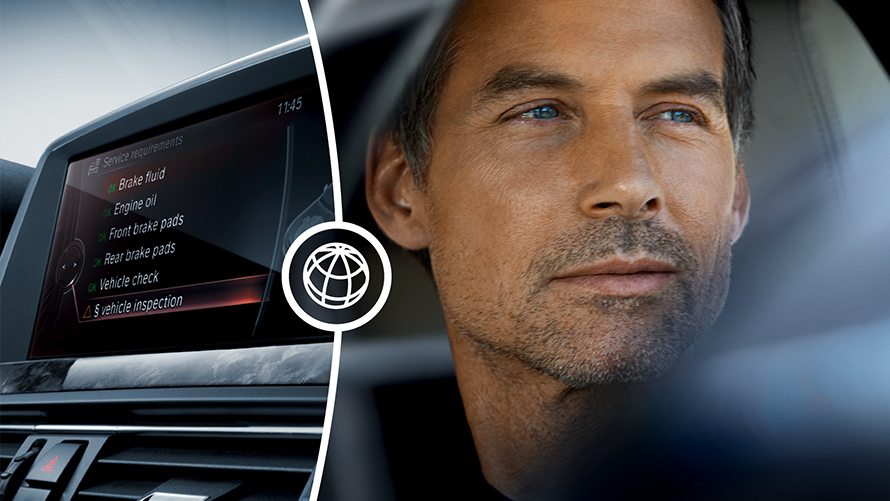 The next oil change, vehicle check, new brake pads. These are all appointments you no longer need to think about. Just lean back and relax – your BMW knows when it needs a specific service and transfers the relevant service data to BMW fully automatically and according to requirements. Your BMW Service Partner of choice can then conveniently access the data and contact you without delay.